PRAYER: We are a fully egalitarian, highly participatory Masorti (Conservative) congregation with over 25 prayer leaders and Torah readers ranging in age from teens to the 80 pluses.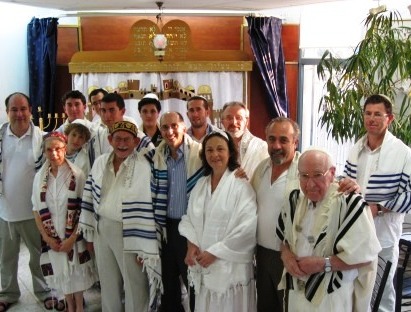 STUDY: We offer year-round youth and adult educational programs with
Midreshet Hakerem
to examine Jewish values in both classic texts and more modern media, in an open-minded environment and open to the public at large.
TOGETHERNESS.
Kehilat Hakerem
is not only a center for prayer, but also a social network. People with diverse ethnic and socio-economic backgrounds share in each others joys and sorrows, helping each other in time of need.
OUTREACH. We open our gates to all those searching for a Jewish community that celebrates our age-old traditions in a modern and adaptive way.